always maintain a stock of socks, linen and woollen clothes ...so that if Christ himself should at some time appear in the guise of a naked or poor man. His need not go empty without a gift
The site on which the Cathedral stands is one rich in layers of history. In Roman times it was part of the settlement that existed over the river from Londinium. Its Christian history began with the Saxons and a small convent. It became an Augustinian Priory, however, in 1106 and with Westminster Abbey and St Bartholomew the Great in Smithfield is one of the three great monastic churches that have survived in London.
Augustinian Life
The Augustinians were known as Canons or Friars rather than monks, living a life of witness, mission and service out of community. St Augustine of Hippo, their founder, taught that "Nothing conquers except truth and the victory of truth is love" (Victoria veritatis est caritas) and the pursuit of truth through learning is key to the Augustinian way of life, balanced by the imperative to act with love towards one another.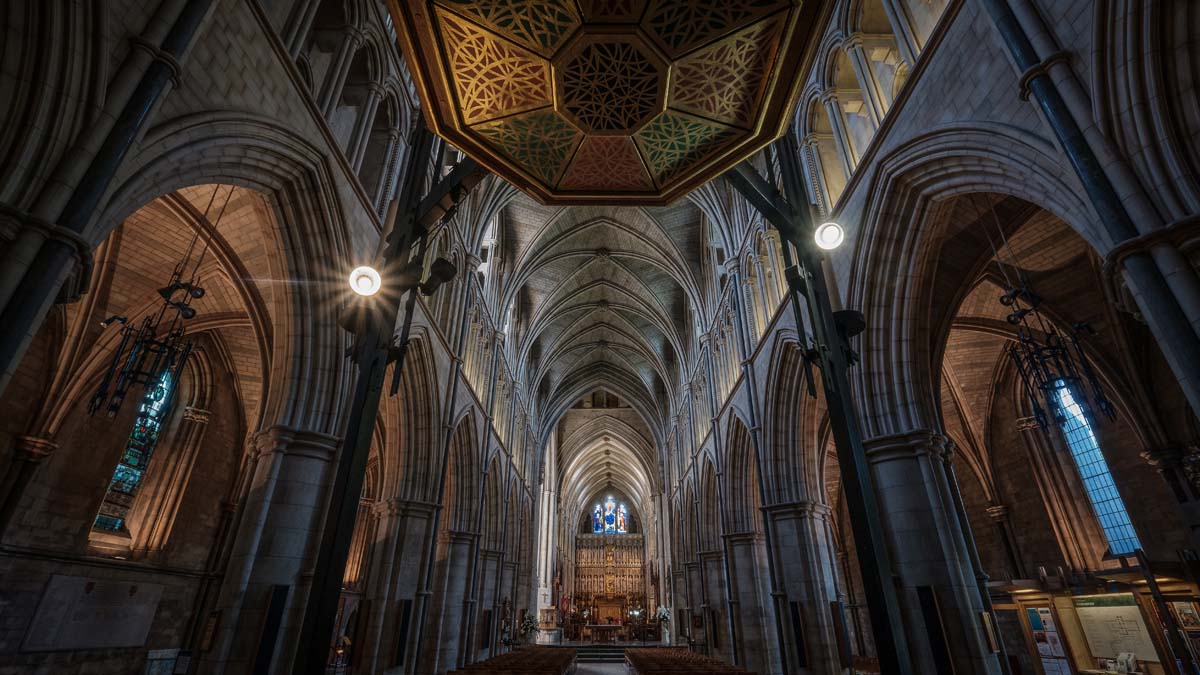 At the Priory of St Mary Overie the Canons would have welcomed the pilgrims on their way to Canterbury, would have served the poor and most particularly, through their founding of St Thomas' Hospital, would have brought healing to the sick.
Although the Priory was dissolved at the Reformation and the church became the Parish Church of St Saviour that early work and way of living continues to define who we are. This is particularly true as the Cathedral Church of St Saviour and St Mary Overie, a title which draws together our pre-and post-Reformation history.
At Southwark Cathedral we are committed to welcome and hospitality, to inclusion and compassion, all hallmarks of the life of our forebears here.